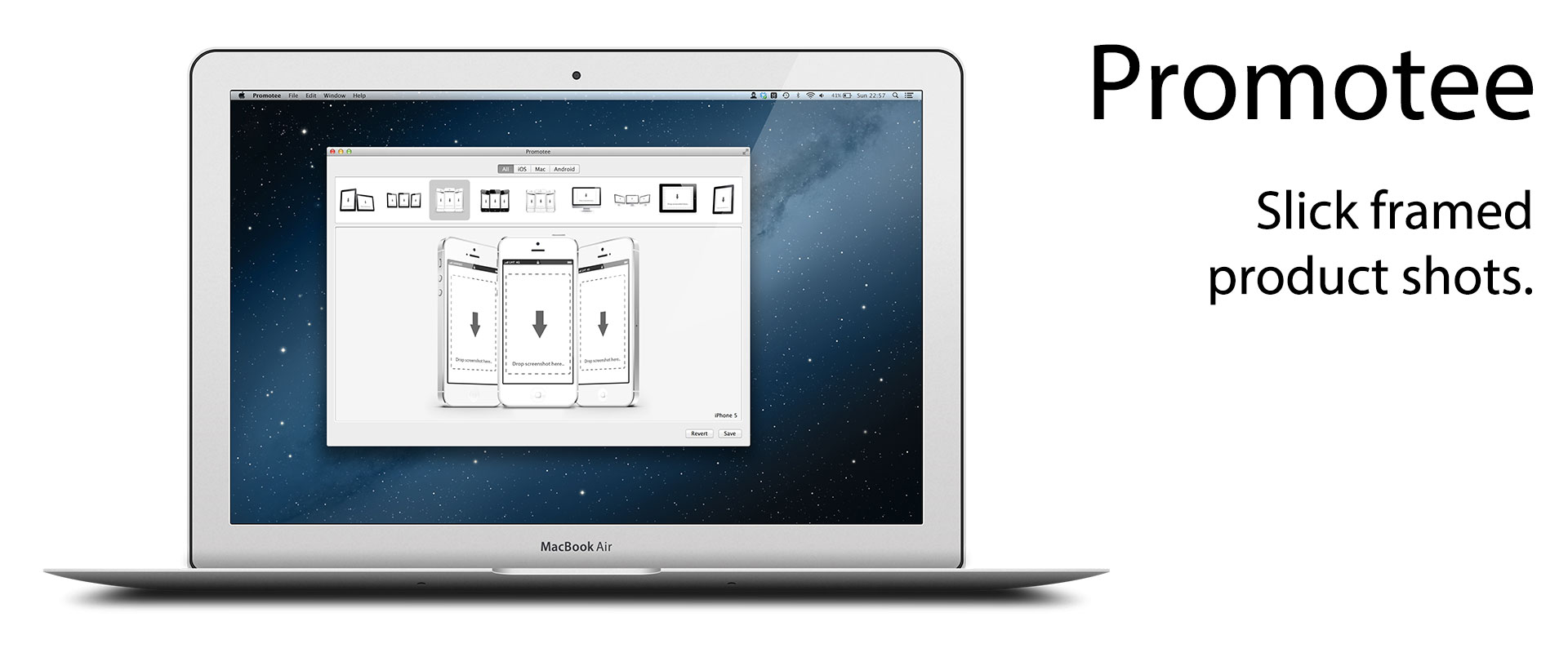 Recently I came across a very cool tool for app and web developers or even if you just have to market a site or app.  Promotee is available in the Mac App store and saves you the time of taking screenshots of your website or app and placing them into a computer or phone/tablet screen. Sure you can do this with Photoshop or Pixelmator but this app makes it dead simple.  Pick the screen from the template and drag your screenshot on to the screen area and then save as a high quality png file.
You can see some examples of it being used on the Promotee site or right here on my site.  I am using Promotee for all Origin Technologies screen images you see in our app descriptions.
So take a look at it and see what cool screenshots you can build for your website or other marketing material.
Comments
comments